It's time to meet another partner - we are delighted to introduce you to Katarina Ceglar from Arctur, Slovenia. For 30 years, Arctur has been pioneering by merging technology research, science, and business. We love that they don't follow the changes, they co-create them!

Our project is benefitting from their extensive experience in the development and deployment of complex IT solutions (e.g. Blockchain, AI, HPC…), especially for Small and Media Enterprises. As founder members of the Blockchain Alliance Europe, they bring our work to the fore as they work to transform Europe into a global blockchain destination. Katarina's short interview gives an introduction to their role. #erasmusplus

What a pleasure to catch up recently with Annika Wesbuer of FH Münster, leading our work on Blockchain Education in the Agri-food Sector Baseline Research Report so well. In-depth interviews were conducted across Europe, and the findings are compiled and are nearing publication.
Annika takes us through her work so far...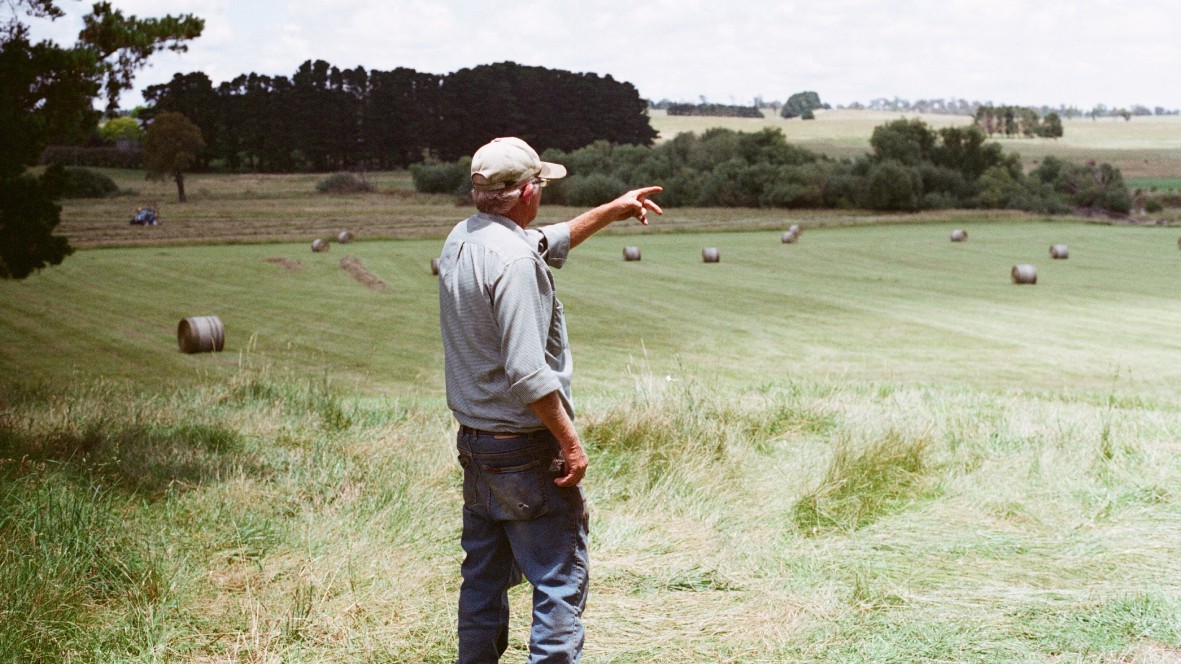 Since its inception, blockchain technology has found diversified and valuable applications to help boost efficiency and incentivize community participation in different areas and industries.
Farming is a sector that can benefit from comprehensive blockchain technology solutions, specifically when it comes to assembling actionable data and making it work to improve small businesses' operations across several financial and sustainability metrics.
By 2050, it is estimated that 10 billion people will inhabit the earth, and agricultural development will be a powerful mechanism to end extreme poverty, facilitate shared prosperity and feed the overall global population. The global agri-food industry is worth an estimated $8.5 trillion and urgently needs technological innovation if it aims to achieve such targets.
Farmers across G20 nations have access to technology that helps them create profitable businesses and provide millions of people with sustainable and good-quality food. Such circumstances contrast with emerging countries' small farmers that struggle to flourish and produce enough food for their families. Such a gap must be reduced and eventually closed if the global target is to accommodate and sustainably feed 10 billion people.
Blockchain in action
Blockchain and many other emerging technologies could contribute enormously to farmers worldwide in tackling rising costs of supplies, labor shortages, and consumers' rising expectations for transparency and sustainability.
Dimitra Incorporated is a global AgTech company and an AgriFi solution provider. Both tools aim to unlock, accelerate and leverage investments in developing countries, focusing on smallholder inclusiveness and agri-business MSMEs.
Its platform integrates advanced technologies, including artificial intelligence, blockchains, satellites, drones and IoT sensors, providing farmers with actionable data that helps them increase yield, reduce costs and mitigate risk.
In addition to working with governments, farming cooperatives, NGOs and for-profit organizations, Dimitra has also launched an individual sponsorship program allowing investors to stake the projects' native ERC-20 token DMTR and sponsor Dimitra-affiliated farms and projects.
The company has already signed agreements to sustain multiple projects and programs worldwide. For instance, a partnership in Brazil has been sealed with Ceres Agrointeligencia to encourage international commercial promotion activities and investments through selected tools and technological solutions. Other projects are being carried out in Bolivia, Columbia, India and Indonesia to promote the use of blockchain among their small farmers' businesses.
The Dimitra Sponsorship Program helping farmers
By buying the DMTR token, holders can sponsor a smallholder farmer with a Dimitra Connected Farmer software license for one year to make beneficial blockchain-based technology affordable. Holders can start staking their DMTR within the Dimitra Portal and provide a Connected Farmer license with their purchase and DMTR token stake license to farm sustainably. Importantly, the Dimitra Sponsorship Program is 100% transparent. Users can view where their money is going at all times through the Dimitra Portal.
The fight against deforestation is crucial for our planet's well-being and future. Forests provide numerous benefits, including producing oxygen, regulating the water cycle, preserving biodiversity and soil conservation, and acting as carbon sinks. However, every year, millions of hectares of forested land are destroyed due to activities such as illegal logging, slash-and-burn agriculture, and land conversion for urban development. The consequences of deforestation are severe, including soil erosion, flooding, loss of habitat for wildlife and indigenous communities, and the release of carbon dioxide into the atmosphere. The Dimitra Sponsorship Program is a crucial tool in the fight against deforestation. By investing in the DMTR token, holders can sponsor small farmers in developing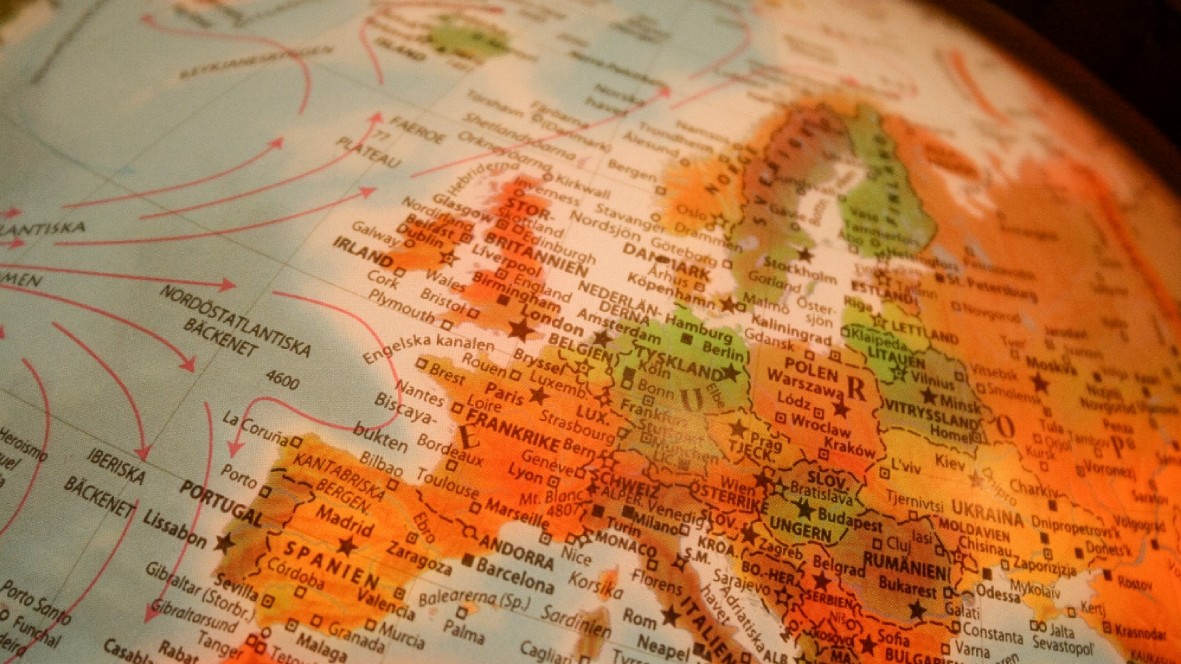 ---
The European E-learning Institute (EUEI) is committed to providing high-quality learning experiences and innovative educational programmes which engage learners from a range of sectors and socio-economic backgrounds. EUEI is committed to promoting social cohesion, inclusion, and sustainability across Europe, making them a perfect fit for the Blockchain for Agri-Food Educators.
Our experienced team of trainers, researchers and technical experts are uniquely placed to guide educators from VET, HEI, Adult and Youth sectors to harness the opportunities that innovative and collaborative e-learning and digital tools offer for learners.
We specialise in the delivering of high quality, responsive and innovative projects to educators and learners in the topics of pedagogic approaches, entrepreneurial competences, digital skills, inclusion, and sustainability.
---
Meet our team working on the Blockchain for Agri-Food Educators project!
Canice Hamill- Managing Director
Canice has worked in the field of lifelong education for over 20 years and is recognised as an expert in instructional design and the development of e-learning solutions for education and training. A former trainer and lecturer, Canice utilises a holistic approach to creating innovative, interactive learning environments and works closely with tutors, trainers, and development teams, emphasising the importance of empathy and user experience in every learning solution.
Our Logician -Innovative Inventors with an unquenchable thirst for knowledge
---
Catherine Neill- European Project Manager
An experienced EU project manager, Catherine is an integral member of our team. She is an effective communicator and has a strong background in areas of Inclusion. The oldest of 5 children Catherine quickly learned how to lead the pack, utilising organisational skills alongside her passion for helping others, she is committed to making the world a more accessible, sustainable, and friendly place.
Our Protagonist -Charismatic and inspiring leaders, able to mesmerise their listeners.
---
Aine Hamill- European Project Officer
Aine plays an important role in the learning design and subsequently in evaluating the effectiveness of our eLearning products on completion. Aine is always keen to engage with her creative side and implement the newest digital tools, pedagogies, and trends into our e-learning solutions. She is passionate about finding effective and relevant ways to engage learners from all walks of life.
Our Defender-dedicated and warm protectors, able to implement ideas and "create order from chaos".
---
Including our key role in the initiation of the Blockchain for Agri-Food Educators project we will also work tirelessly alongside our project partners to deliver the highest quality project results as possible. Within the project EUEI will develop the project website and be responsible for the technical realisation of the materials. Learn more about EUEI here:www.euei.dk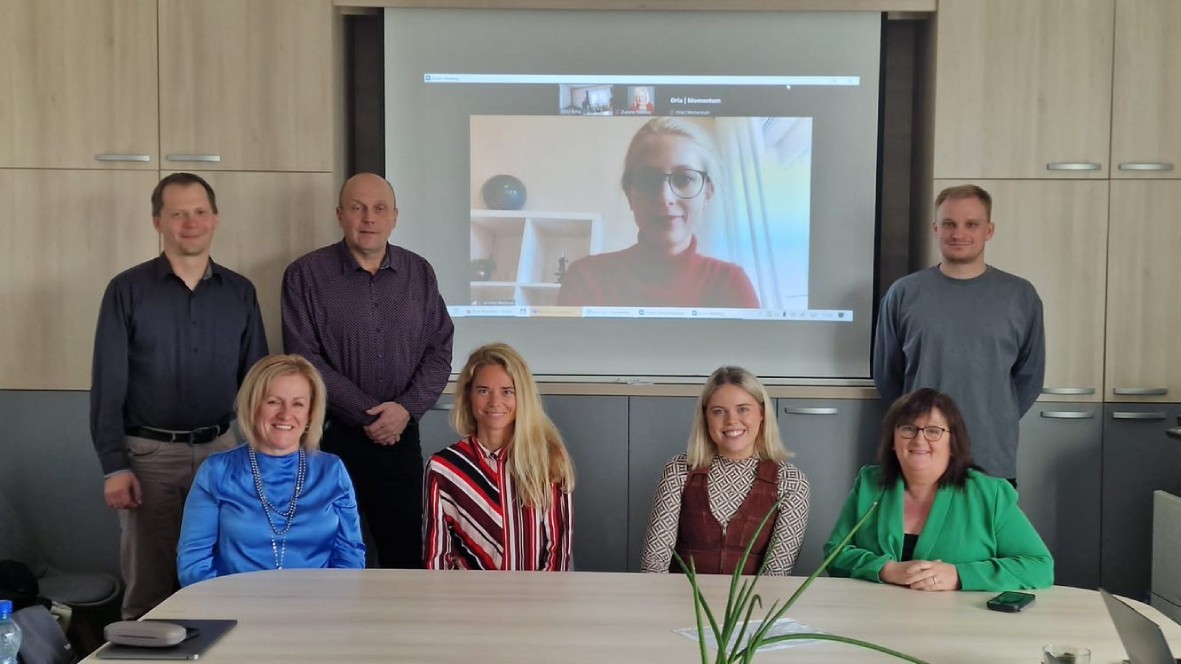 In the rapidly evolving world of agriculture and food production, there is an increasing need for more transparency and trust between producers, retailers, and consumers. One way to achieve this is through the use of blockchain technology. Blockchain, a decentralized and secure ledger system, allows for transparent and tamper-proof record-keeping of transactions and data.
With this in mind, in October 2022, a team of European partners kicked off the Blockchain for Agri-Food Educators Project in Nitra, Slovakia. The project aims to advance the use of blockchain technology in the agri-food sector and to educate educators on the benefits and practical applications of the technology.
The meeting brought together a diverse group of partners, including the Slovak University of Agriculture, Momentum Innovate and Educate from Ireland, Czech University of Life Sciences Prague from the Czech Republic, European E-Learning Institute from Denmark, and Arctur from Slovenia. The team was also joined online by FH Münster University of Applied Sciences from Germany.
The meeting was a success, as we were able to discuss the project's goals and objectives, as well as their individual roles and responsibilities. There was also a lively exchange of ideas and insights on the use of blockchain technology in the agri-food sector, including its potential to increase transparency and trust, reduce fraud, and improve supply chain management.
Our partners expressed their gratitude to the Slovak University of Agriculture for hosting the meeting, which provided a lovely and dynamic setting for the event. The gathering was a testament to the importance of international collaboration and knowledge-sharing in the development of innovative solutions to complex challenges.
Moving forward, we will continue to work together to advance the project's goals, including developing training materials for educators and promoting the use of blockchain technology in the agri-food sector. The hope is that this project will contribute to a more transparent and sustainable food system, benefiting producers, retailers, and consumers alike.
The Blockchain for Agri-Food Educators Project is a prime example of how innovation and collaboration can drive positive change in our world. With the use of blockchain technology, we can build a more transparent and trustworthy food system, and this project represents an important step in that direction.